New Standard in Imaging and Patient Care
Sonos Imaging is an MRI facility, also known as Medical Resonance Imaging, meeting the imaging needs of patients in a spa-like setting. Comfort and experience is our number one priority.
At Sonos Imaging, everything we do revolves around our patients and their comfort. And with the most State of the Art equipment available, physicians will feel at ease to offer the best care to their patients.
When patients require diagnostic services, Sonos Imaging wants to provide service in such a manner that offers a convenient location and the most comfortable environment imaginable. We have two offices for your convenience. Our first office is located at 2715 Legends Parkway in Prattville, Alabama next to Lemak Health and across from Home Depot. Our Birmingham office is located at 5018 Cahaba River Road in Birmingham, Alabama.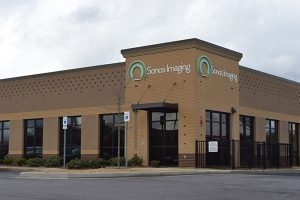 State of the Art MRI Testing Diagnostics