Unique Patient Experience
Sonos Imaging was created to be a luxury setting for patients. There are no waiting rooms. Instead, patients have access to their own individual lounges, which have en-suite changing rooms, a desk, Wi-Fi, and television. These lounges are meant to be a restful place for the patients, their families, and their guests.
The MRI Suite is open and bright and with the latest and largest technology from GE, Sonos Imaging will provide the most comfortable environment possible to each patient. The suite is oriented such that it is filled with natural light on two sides, allowing for a comfortable and open environment for patients.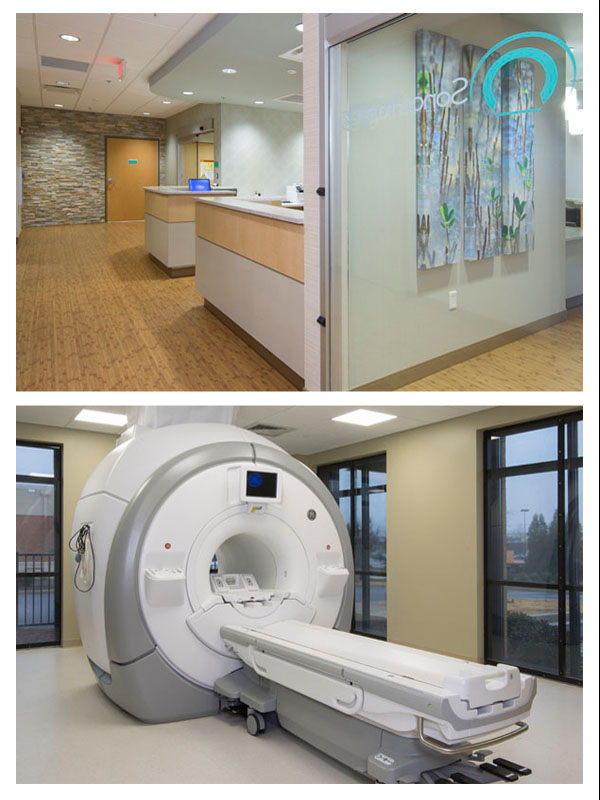 State of the Art MRI Testing Diagnostics