We Are Hiring - MRI Technologist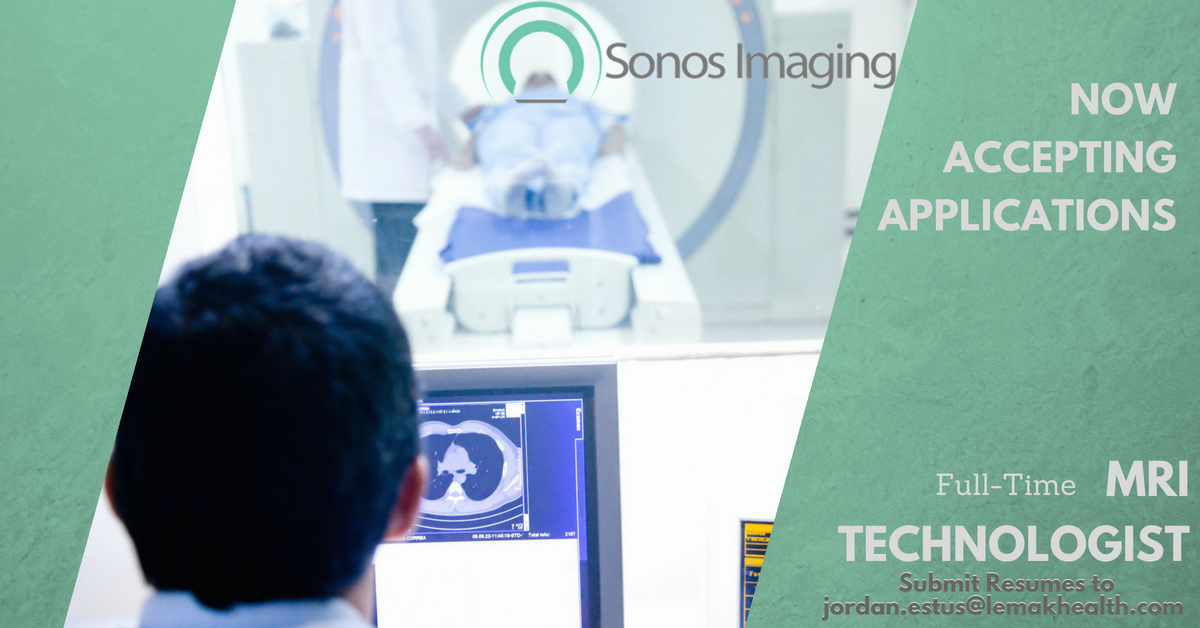 MRI Technologist  |  SONOS Imaging

 - 

Prattville, AL 36066

Outpatient imaging center located in Prattville, AL is looking for a full-time MRI technologist.

Responsibilities:
Performs diagnostic procedures under the prescription of the physician
Analyzes patient's general condition to best determine examination approach
Reviews procedure with patient; answers questions and addresses concerns
Follows all magnetic Resonance safety standards, examines patients screening form to ensure safety
Compiles accurately all patient information screening sheet, worksheet, labs, previous MRI reports, and Op reports for safety review prior to scanning
Review patient attire and do final safety screening before entering the scan room
Monitors patient carefully throughout injection and after for any type of adverse reaction
Utilizes skills and knowledge of parameters and sequences to provide a quality diagnostic image/exam
Complete and finalize all documentation to maintain patient files without omissions
Requirements:
Candidate must be an RT (ARRT) and MRI registry eligible, or ARMRIT board certified. CT certification desired
Applicant must have excellent patient care skills
Scanning experience is mandatory as well as current CPR and licenses
Compensation based on experience
Job Type: Full-time
Experience:
Location:
Apply online through Indeed.com  - https://www.indeed.com/viewjob?t=mri+technologist&jk=18070e11f3bebac2&_ga=2.268108942.1629270619.1526323578-746380239.1518706690
or submit your resume to jordan.estus@lemakhealth.com.
State of the Art MRI Testing Diagnostics