C-Arm: A More Comfortable Extension of Imaging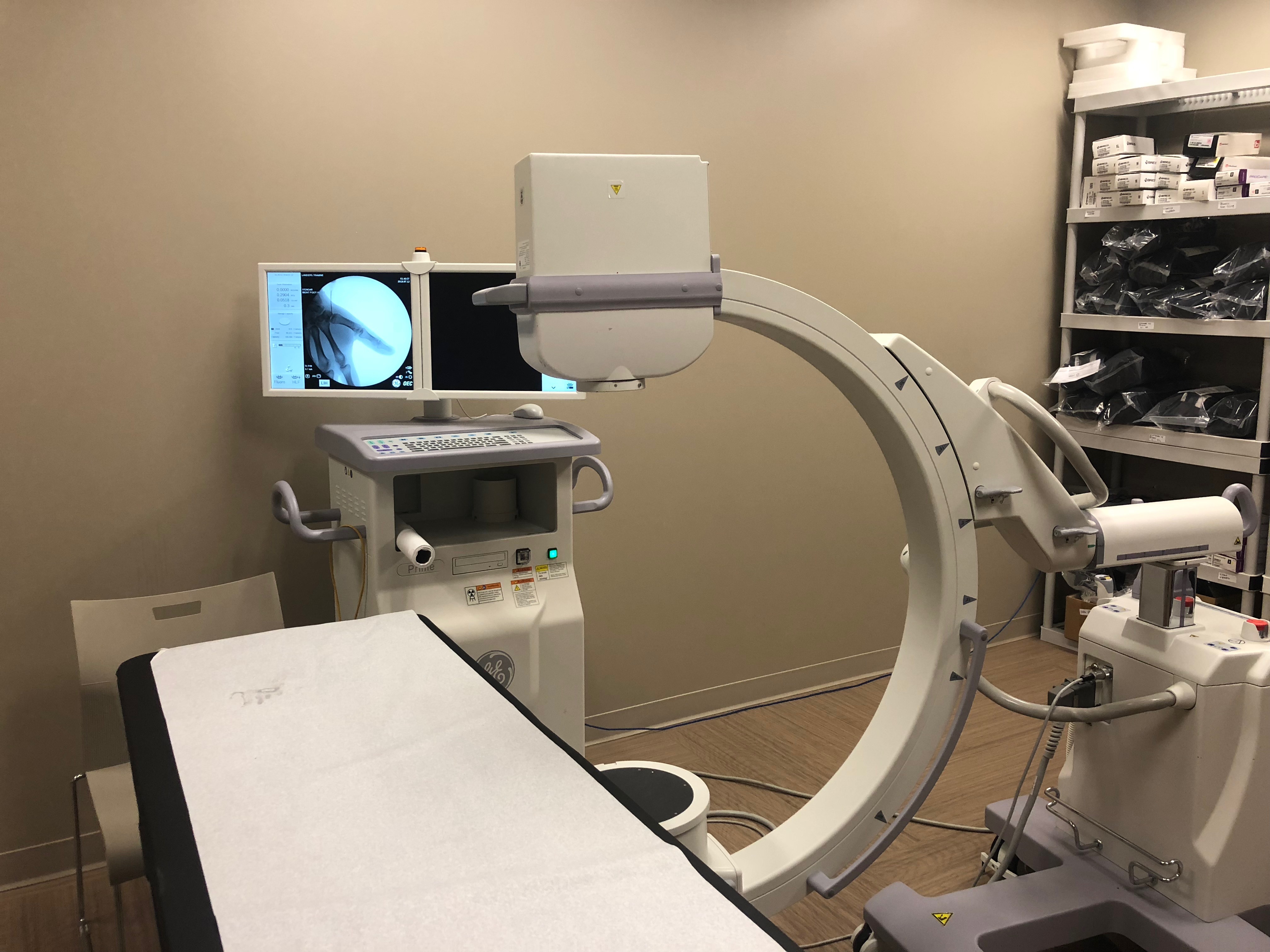 When you experience an injury that requires surgical repair and further imaging is needed for follow-up, it can be difficult to maneuver a joint or appendage. Sometimes, depending on the severity of an injury, it is difficult to get the extremity in the proper placement or angle for standard x-ray machines.  That is where the use of the C-Arm can provide sharp, real-time images to be taken from nearly any angle. The mobile C-arm is a maneuverable imaging solution that enables a comfortable experience for both patients and physicians.  
In order to get the quality imaging that a physician may need to determine a proper diagnosis, flexible imaging technology is key. Whether an orthopedic surgeon is checking the placement of pins in a broken bone or injecting pain-relieving steroids into a joint, the use of the C-arm provides a mobile imaging solution with a sharp quality image and real-time digital guidance through surgical procedures.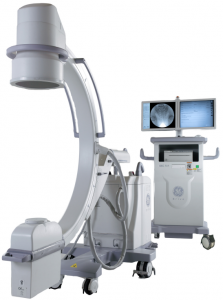 The C-Arm is a fully digital mobile unit displaying fluoroscopic images. The C-Arm is used in MR arthrograms and pain management. The GE Mobile C-Arm used at Sonos Imaging provides our radiologists with live, real-time x-ray imaging. Our mobile C-Arm aids the radiologist in identifying anatomy, target treatment areas, diagnose and treat, and deliver great outcomes for our patients.
Interoperative Procedure Imaging: Precision is Key
With advancing technology and procedures such as Fluoroscopic Guided Hip Injections, non-operative, outpatient procedures are dependent on a c-arm to execute. It is designed to provide relief for patients with arthritis of the hip joint. The technique allows the physician to inject numbing and anti-inflammatory medications into the affected area using the c-arm's digital imaging to ensure maximum accuracy. A clear view of the site can be crucial to a successful procedure.
Sonos Imaging provides a more flexible and convenient x-ray imaging solution. Come see how Sonos Imaging focuses on patient comfort and experience.
State of the Art MRI Testing Diagnostics