New ACR Accredited MRI Facility Serving Birmingham, Alabama
Sonos Imaging is proud to announce their 2nd ACR accreditation in magnetic resonance imaging (MRI) as the result of a recent review by the American College of Radiology (ACR). Imaging facilities across the nation and the world are proudly displaying their ACR accreditation. 
Beginning Jan 2019, Sonos Imaging's 2nd location in Birmingham, Alabama will begin seeing physician referred patients in need of magnetic resonance imaging and diagnostic testing. At Central Alabama Diagnostics, d.b.a. Sonos Imaging, we offer state of the art Magnetic Resonance technology.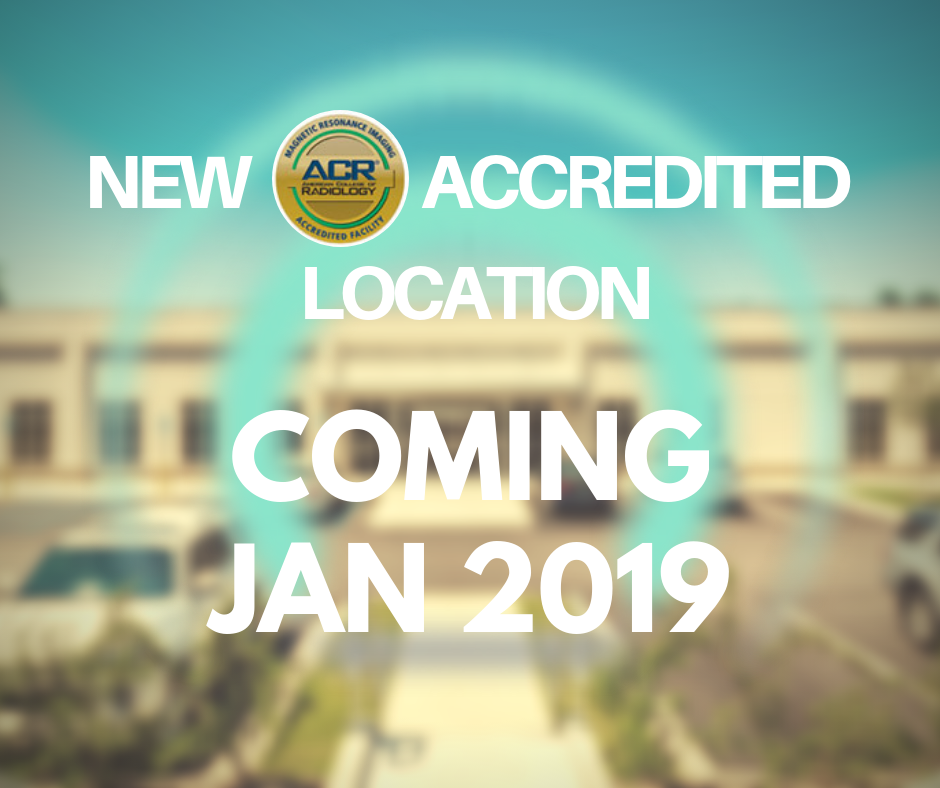 Exceeding the Standard in Diagnostic Imaging
The ACR accreditation program is extremely important and is known as the 'Gold Standard' in Diagnostic Imaging.

The ACR gold seal of accreditation represents the highest level of image quality and patient safety. It signifies to patients, payers, and referring physicians, that our facility is serious about providing safe and effective care.
The ACR Accreditation Process
The accreditation process is a process by which a diagnostic Imaging facility can demonstrate their commitment to quality and safety by showing that they are willing to submit their records, patient workup, treatment decisions, and treatment delivery, to external review by radiology and medical physicists. It is awarded only to facilities meeting ACR Practice Parameters and Technical Standards after a peer-review evaluation by board-certified physicians and medical physicists who are experts in the field. Image quality, personnel qualifications, adequacy of facility equipment, quality control procedures and quality assurance programs are assessed.
About Sonos Imaging
Sonos Imaging is an MRI facility meeting the imaging needs of patients in a spa-like setting. Comfort and experience are our priorities. With the most State-of-the-Art equipment available, physicians will feel at ease to offer their best care to their patients. Sonos Imaging provides diagnostic services in such a manner that offers a convenient location and the most comfortable environment imaginable.
Our newest ACR accredited facility is located at 5018 Cahaba River Road Birmingham AL 35243. For more information about Sonos Imaging, visit
www.sonosimaging.com
or call
(205) 453-7525
.  
State of the Art MRI Testing Diagnostics